The Bottom Line
Chromo Inc 10.1" Super Slim Tablet PC is certainly not the best device, but, it is certainly one of the cheapest 10.1 inch tablet pc available in the market. This tablet pc is greatly let down by using resistive display instead of capacitive display and low resolution camera. So, if you are one of those users who can live with resistive display and low resolution camera of this device, then this tablet is good buy for you specially when you are on a tight budget. This tablet will serve well your basic usage needs like web browsing, connecting with friends on Facebook, Twitter, etc and even play less intensive games to kill free time.
Read full review...
What You Will Like...
New Android 4.0 ICS OS
Decent Performance for the price
Micro SD Card Slot
OTG Compatible USB 2.0 Port
HDMI Port
High Capacity Battery(5000mAh)
Budget friendly 10 Inch Android Tablet PC
What You Won't Like...
Resistive Display
Low Resolution Camera
No Bluetooth or GPS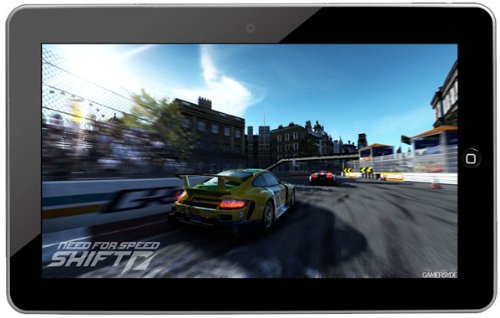 Chromo Inc recently launched its low cost 10.1″ tablet pc featuring new Android 4.0 ICS operating system on September 6, 2012. It can be purchased directly from Amazon
, where it is available for as low as $120. Cracker of a deal, not really, continue reading the entire review to find out what this Chromo Inc tablet pc lacks and whether you should buy this device or not.
Display
The display of Chromo Inc tablet pc is 10.1 inch resistive having screen resolution of 1024x 600 pixels and 16:9 aspect ratio. Unfortunately, being resistive display, there is no support for multi-touch input. The obvious reason for not including much better capacitive display panel is to cut down the manufacturing costs as resistive panels are much cheaper than capacitive display panels.
Performance
This device is equipped with Vimicro 1.2GHz processor and 1GB DDR3 RAM. The tablet performance is okay when doing basic activities like web browsing, watching HD videos, and even running games like Angry Birds, Fruit Ninja, etc. Moreover, the multi tasking experience is also better because of the presence of 1GB RAM. But, this doesn't mean that this device can run everything thrown at it, don't expect it to run intensive apps. Instead, what you can really expect is few hangups here and there.
Storage Space
The tablet pc comes with 4GB of fixed internal storage space which when required can be expanded further using a Micro SD card as it comes with a Micro SD card slot supporting Micro SD card of up to 32GB.
Multimedia
The stock player of Chromo Inc tablet pc plays 1080p full HD videos smoothly. Moreover, there is HDMI port which can easily be used to connect this tablet to your HDTV. This is great for users planning to watch a lot of HD videos, however, if you are into listening music, then a 3.5mm headphone jack is also available.
Video Chat & Web Browsing
The front facing camera present in this device is only 0.3MP which serves well for doing video calls via Skype. Since, the camera is low resolution, therefore, don't expect to be taking lot of high quality pictures on this tablet.
For connecting to internet, there is WiFi 802.11b/g/n and 3G dongle support via its OTG compatible USB port. The tablet also comes with Flash support allowing to watch videos from YouTube and similar sites easily. The web pages also loads well on this device. Even Netflix also works well.