The Bottom Line
Flytouch 10.1 VC882 is undoubtedly a cheap 10 inch Android tablet, but, it is also a fact that to make it cheap, the build quality is also compromised as it feels plastic and cheap. Even the performance is good only as long as you don't run too much apps at once. So, buy this device only if you can't extend your budget, can live with the above mentioned cons and only going to perform very basic tasks like read eBooks, read Emails, surf the Internet, listen to music and watch movies on this device.
You may also take a look at Tursion TS-510 C93 and ZTO N51 tablets reviews which are similar to this device and have better build quality.
Read full review...
What You Will Like...
New Android 4.0 Ice Cream Sandwich OS
Decent Performance
Flash Support
Skype & Netflix Works
OTG Compatible USB port
HDMI Port
Low Cost Tablet
What You Won't Like...
Poor Build Quality
No Bluetooth or GPS
Low resolution camera
No support for better WiFi 802.11n Standard
Poorly Written Instruction Manual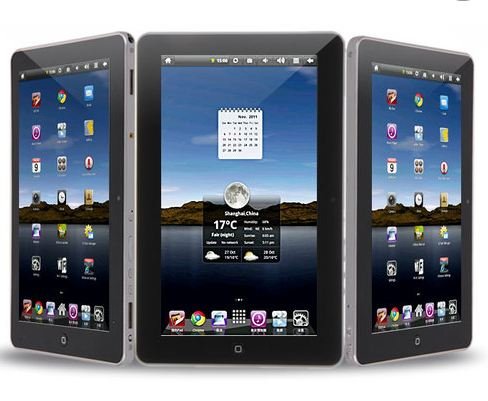 Flytouch 10.1 VC882 is 10 inch Android tablet pc featuring Android 4.0 Ice Cream Sandwich operating system, currently available for as low as $130 on Amazon
. The tablet comes with charger, earphone, USB Cable and FlyTouch(TM) gel cover.
If you are looking forward to buy this tablet, then continue reading to find out if it is a good buy or not.
Flytouch 10.1 VC882 Features
Performance
Flytouch 10.1 VC882 has single core Cortex A8 processor clocked at 1GHz and 1GB DDR3 RAM providing somewhat weaker performance. The device screen occasionally freezes when you open too many apps at once or run intensive apps and try switching between them. This is due to the low performing hardware of this device. But, the good thing is that it runs games like Angry Birds, Fruit Ninja, Plants vs Zombies smoothly and also handle basic apps well. Moreover, the G-Sensor improves gaming experience. So, considering the price, it performs reasonably well.
Display
The display of this device is 10″ LED panel touch screen having screen resolution of 1024×600 pixels which is considerably okay. The touch screen is responsive and display pictures decently.
Multimedia
Flytouch 10.1 VC882 comes with the support for wide range of popular audio and video formats like MP3, WMA, APE, FLAC, AAC, AC3, WAV and RV, H.264, VC-1, H263, MPEG4, VP6, MKV(H.264 HP), AVI, RM/RMVB, FLV, MPEG-1, MPEG-2 respectively.
The stock media player of this device not only add support for wide range of audio and video formats, but, also play full HD 1080p videos smoothly. Also, if you have an HDTV, it allows to connect the device to HDTV via its HDMI port. So, basically it does well playing multimedia files.
Storage Space
The internal storage space of this device is only 4GB, out of which, around 2.5GB is available for usage as rest of the space is used by OS and system files. So, if you want more storage space, then you will have to get a Micro SD card separately and use that instead to expand the storage space by upto 32GB further.
Video Chat & Web Browsing
The front facing camera of this device is only 0.3MP which as was expected, produces terrible quality pics. So, if you decide to buy this device, take a note, the camera is more like a webcam, which is good only for video calling via Skype.
Flytouch 10.1 VC882 provides support for Flash, which means, it allows to watch streaming flash videos from sites like YouTube within the browser itself. Netflix also works well on this device and, the stock browser also render the web pages smoothly.
WiFi, 3G Support & USB Port
FlyTouch 10.1 VC882 don't come with support for the latest standard of WiFi 802.11n, but, instead comes with the older and slow performing WiFi 802.11b/g standard. Moreover, the support for 3G dongles is provided externally only via its OTG compatible USB 2.0 port. But, the good thing is WiFi connects well and it is also possible to attach USB keyboard, USB mouse and USB flash drive to this tablet using the OTG compatible USB port. Overall, good connectivity options for the price.