The Bottom Line
IVIEW 760TPC is a reasonably fast and great value for money 7 inch tablet that has all the features that an everyday user can expect from a descent tablet. Overall, IVIEW 760TPC 7-inch tablet is recommended for anyone looking for a tablet for everyday usage like web browsing, gaming, eBook reading and so on. This tablet won't let you down.
Read full review...
What You Will Like...
Decent Performance
Value for Money
Flash 10.3 Support
Full HD Playback Support
Micro SD Card Slot
Android Ice Cream Sandwich Operating System
USB Peripherals Support via Mini USB Port
What You Won't Like...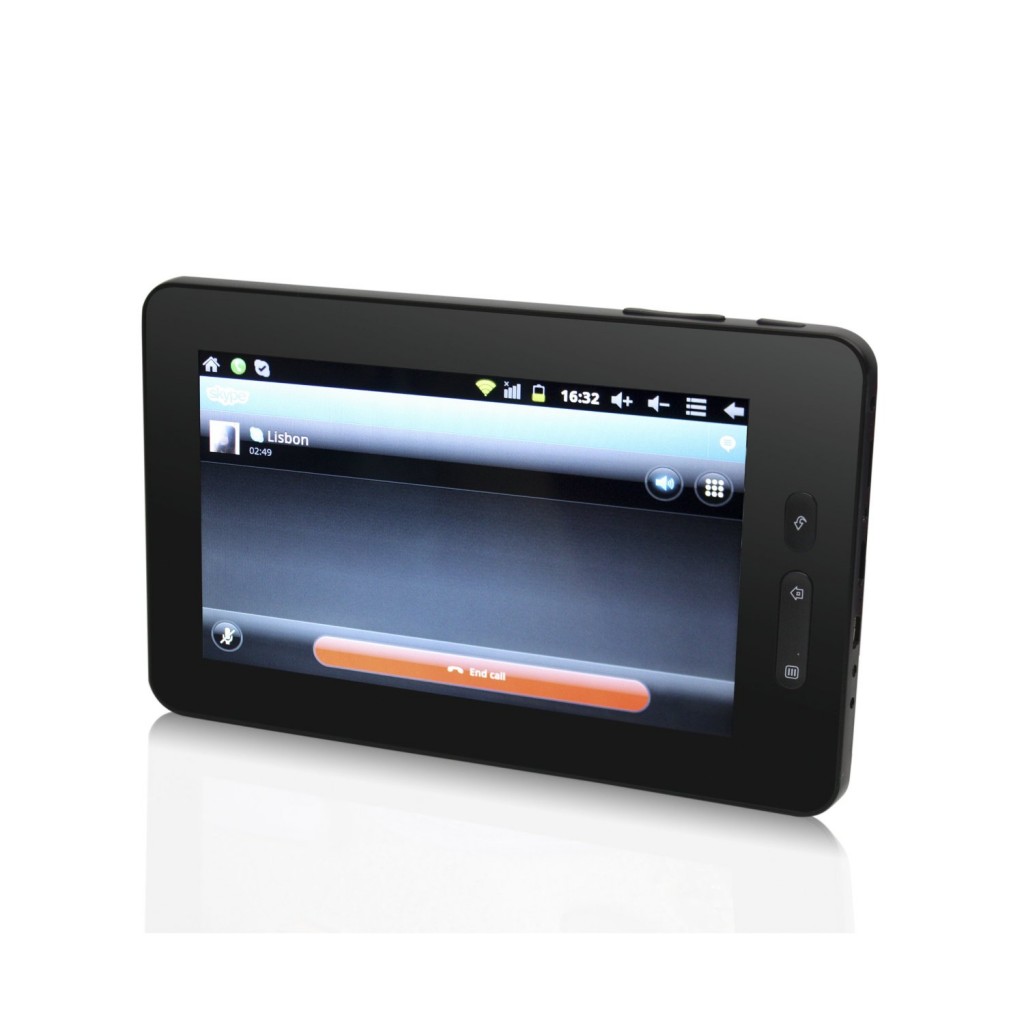 IVIEW 760TPC 7-Inch Tablet is an inexpensive Android 4.0 Ice Cream Sandwich tablet, powered by AllWinner A10 high performance Arm Cortex A8 processor clocked at 1GHz.
IVIEW 760TPC Features
Performance
The tablet's AllWinner A10 Arm Cortex A8 processor and Mali-400 graphics processor makes running games and other apps breeze. The tablet not only has descent powerful processor but also has 512MB DDR3 ram, that makes multitasking easy and smooth. Overall, this tablet has all which is required to handle your everyday web browsing, gameplay and other related work. Though, expect some light hangups when playing a resource intensive game or if too many apps are opened at the same time.
Expandable Memory
IVIEW 760TPC tablet has a Micro SD card slot which can be used to expand the storage space by adding an Micro SD card of up to 32GB. This expandable storage space combined with the 8GB of internal storage space, provides you 40GB of storage space.
Display
The 800×480 capacitive multi touch display is quite responsive and better quality. Despite being lower resolution than other more expensive tablets, it looks crisp and clear. However, the viewing angle of the screen is not that great. So, if you are not buying the tablet to watch movies with two or three other people, and just buying for yourself, then viewing angle shouldn't be a problem.
HD Video Playback
This tablet can smoothly play your 1080p HD videos collection. Also, the availability of mini HDMI port makes it easier to connect the tablet with a larger TV screen. However, you may need a mini HDMI to HDMI cable to connect the tablet with other display units.
Connectivity
For connecting the IVIEW 760TPC tablet to internet, the WiFi connectivity is present. Also, it has a mini USB port which by using OTG usb cable, it can easily read from flash drives and peripherals like mouse, trackball and keyboard.
However, whats lacking is Bluetooth and GPS.
Other Features
The tablet has flash support, therefore, viewing videos on the internet is not a problem. Also, its 2MP front facing camera allows you to do video chat.