The Bottom Line
Coby Kyros MID7042-4 is not a perfect device for above mentioned reasons, though, offers good value for money. This device is for those people who want to surf the net, read eBooks, play games to pass time and watch HD videos. One additional advantage that comes with this device is the Coby, manufacturer of this tablet itself. Coby is not a new player, it has been around since 1991 giving this tablet slight edge over its competitors who are mostly new players. So, go ahead and buy this device for basic usage if you want a low budget tablet, but, also don't want to buy from a manufacturer with no to little name in the industry.
Read full review...
What You Will Like...
Android 4.0 ICS OS
1GB RAM
Offers good value for money
WiFi & OTG Compatible USB 2.0 Port
What You Won't Like...
Don't come with Google Play but, can be installed by rooting the device
Low resolution camera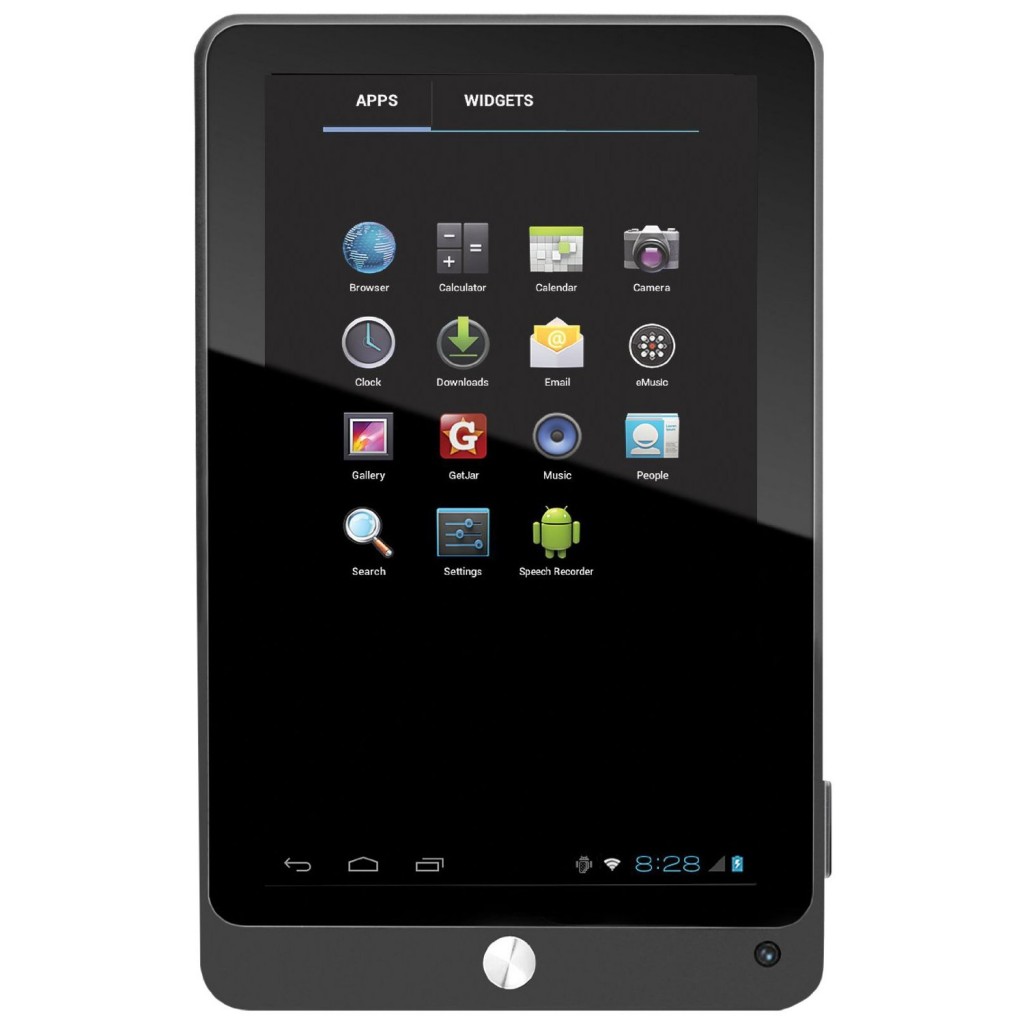 Coby Kyros MID7042-4 is a 7 inch budget friendly tablet pc by Coby running new Android 4.0 Ice Cream Sandwich Operating System. It is currently available for as low as $110 on Amazon. To find out if this device offers good value for money or not, continue reading the entire review.
Coby Kyros MID7042-4 Features
Performance
The Coby Kyros MID7042-4 features a single core Cortex A8 processor clocked at 1GHz and 1GB RAM. The device runs all the basic apps well including games like Angry Birds, Drag Racing, Shadow Gun. However, it would freeze sometimes while running some intensive apps and you might think that the touchscreen is unresponsive, but, its actually the intensive app trying to catch up with the device.
Touch Screen
The display of this tablet pc is Capacitive Multi-Touchscreen having screen resolution of 800×480 pixels which is neither very good nor that bad too. It is responsive with good picture quality when looked from distance.
Multimedia
The tablet comes with 4GB fixed internal storage space, and an option  to expand the storage space further by upto 32GB using a Micro SD card as it comes with Micro SD card slot. This is extremely good for users planning to use the device to store a lot media files, or probably eBooks.
Also, it plays full HD 1080p videos smoothly, however, when viewing HD videos on the tablet itself, the HD videos are downscaled to fit the tablet screen resolution. But, when the device is attached to HDTV with an HDMI cable using mini HDMI port of Coby Kyros MID7042-4, the videos are played in original 1080p resolution.
Web Browsing & Video Chat
The tablet comes with low resolution 0.3MP front facing camera which lacks LED flash and good picture quality, but, works for video calling via Skype. Also, it comes with Flash support, so Netflix, and flash videos from sites like YouTube can easily be watched.