The Bottom Line
TabletExpress MID70404W - DragonTouch (TM) is ideal for newbies to moderate users who are looking for a cheap alternative to handle their basic tasks. The tablet is good for web browsing, video chat, playing HD videos, watch videos online, or eBook reading. And, of course, for some 3D gaming. You really can't expect more from such low cost tablets.
Read full review...
What You Will Like...
Low price
Good price vs performance ratio
HD Video Playback Support
WiFi 802.11b/g/n
Micro SD Card Slot
Flash Support
Android 4.0 ICS Operating System
USB & HDMI Port
What You Won't Like...
May become unresponsive at times
No Bluetooth or GPS
Poor battery life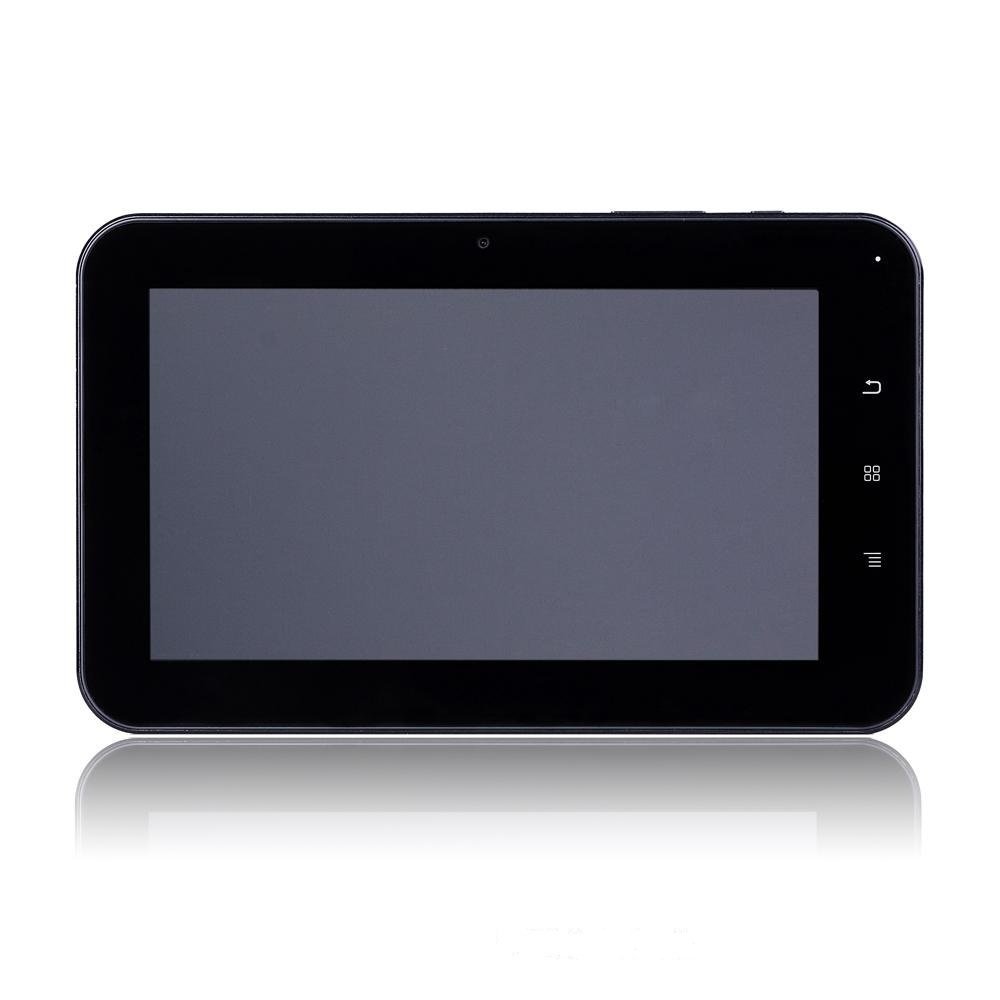 TabletExpress MID70404W – DragonTouch (TM) is a low cost and Android 4.0 ICS tablet that comes pre-rooted out of the box. This means that if you are a power or experience Android user and want to tinker with it, you will not have to spend extra time finding rooting solution.
TabletExpress MID70404W Features
Performance & Gaming
This tablet has A10 Cortex-A8 1.2GHz single core processor which serves well until you don't try to open more than 3-4 apps simultaneously. If you try to do so, the tablet becomes unresponsive at times until the processing of unresponsive app completes. The availability of only 512MB DDR3 RAM also doesn't help either in improving the tablet performance. But, as a matter of fact, considering the tablet price, the performance is not that bad either after all its not an iPad or nexus 7. The tablet runs 3D Games like Angry Birds, Hangman, etc. all smoothly.
Touch Screen
TabletExpress MID70404W – DragonTouch (TM) has 7 inch 5 point capacitive touch screen having the screen resolution of 800×480 and aspect ratio of 16:9. The touch screen quality is descent and works fine. However, when looked closely, the individual pixels making up the display can easily be noticed, sorry to disappoint you if you were expecting this tablet to have retina display of iPad.
Storage Space & Micro SD Card Slot
The tablet is available with both 4GB and 8GB internal storage option with only few dollars price difference. However, both the variants have a Micro SD card slot which can be used to extend the storage space further by up to 32GB.
Web Browsing
The tablet comes with Flash 11 support, so, it can easily be used to watch movies and videos online. Netflix works well on this tablet. Also, its 0.3MP front facing camera bring in the possibility to run a video call via Skype without any problem. The web browsing experience is all smooth, but, may sometimes cause hiccups due to its limited performance.
HD Video Playback
TabletExpress MID70404W – DragonTouch (TM) can play HD videos very well. It support playing of 720P to 1080P to 2160P full HD videos, however, since it supports screen resolution of 800×480 only, therefore, the HD videos are downscale while viewing on the tablet's screen. But, when the tablet is connected to a HDTV via its HDMI output port, the video is played in its original screen resolution.
USB 2.0 Port
TabletExpress MID70404W comes with a full sized USB 2.0 port which can be used to attach USB keyboard, and USB pen drives to the tablet.