The Bottom Line
Zeki TB782B offers good value for money. It works good for web browsing, playing games, video streaming, music listening, pictures and eBook reading. Despite having 2800 mAH battery, the battery life is around 3-6 hours while doing some high end stuff on this tablet like playing intensive games. Overall, its a good buy. However, if you want to save few dollars and can manage with 4GB internal storage space, you may also look at Archos 7f G3 tablet.
Read full review...
What You Will Like...
New Android 4.0 ICS OS
Expandable storage space via Micro SD Card
Good value for money
Comes pre-rooted
What You Won't Like...
No Bluetooth or GPS
Doesn't come with Google Play, however, can be installed separately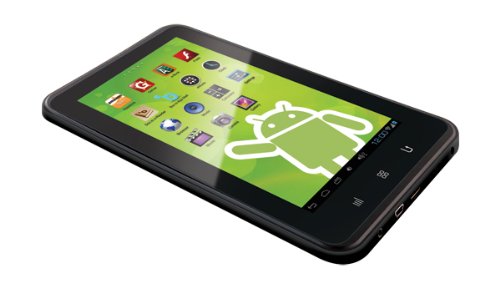 Zeki TB782B is a 7 inch android tablet that uses the latest Android OS, 4.0 Ice Cream Sandwich and comes pre-rooted out of the box. Having Android ICS 4.0 OS means much better performance, system stability and user experience.
Features
Performance & Gaming
Zeki TB782B has 1GHz AllWinner A10 CPU and 1 GB DDR3 RAM. The games like Angry Birds, Dungeon Hunter III, Shadowgun, GTA 3 works really well without causing any hiccups. Also, having 1GB RAM makes the multi tasking experience a lot more better. Overall, the tablet handles apps very smoothly.
Touch Screen
The touch screen of this tablet is multi-point capacitive having 800 x 480 native resolution which is very responsive and crisp with good low level brightness. Being multi-point touch screen, it responds well to a wide array of gestures including touching, swiping, and pinching.
HD Video Playback Support
The tablet provide native support for MOV, MKV, AVI, RM, RMVB, FLV, WMV, MP4 and VOB digital video formats. Zeki TB782B plays 1080p HD videos smoothly and availability of mini HDMI port allows to connect the tablet to larger display screens.
Web Browsing and Video Chat
The front facing camera of Zeki TB782B is good enough for video chats or Skype, but, don't expect to be taking pictures with this thing. Also, since it has Flash support, therefore, it allows to view online streaming videos from YouTube and Netflix without any issues. The web browser is good and fast and connecting to internet via WiFi is hassle free.
Micro SD Card Slot & OTG Compatibility
Zeki TB782B comes with fixed 8GB internal storage space which can further be expanded using a Micro SD card of upto 32GB. Also, since, the tablet is OTG compatible, therefore, it is also possible to attach devices like USB keyboard, USB mouse, USB flash drive to this tablet. A mini USB to USB cable is required for this which fortunately comes with the tablet.