The Bottom Line
ZTO N51 is undoubtedly a budget friendly tablet, but, is let down greatly by not providing the HDMI output port which may become a deciding factor for a lot of users looking forward to buy this device. However, if you are not worried about unavailability of HDMI port and looking for something cheap having screen size larger than 7 inch, then device is a good buy.
Read full review...
What You Will Like...
Android 4.0 ICS OS
OTG Compatible USB Port
Comes with Google Play
Budget friendly
What You Won't Like...
No Bluetooth
No HDMI Port
Low performance when running intensive apps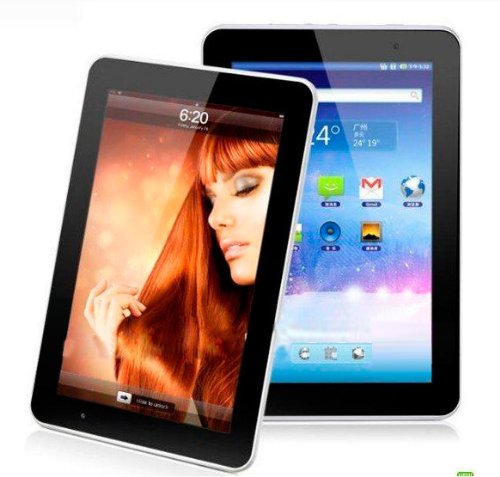 ZTO N51 is low budget, 9 inch Android tablet pc running new Android 4.0 Ice Cream Sandwich Operating System, currently available for as low as $139 on Amazon
. The table comes with the following accessories: a power adapter, USB cable, USB connector, stereo earphone, sleeve, user manual, and screen protector.
ZTO N51 Features
Performance
ZTO N51 comes with AllWinner A13 processor clocked at 1.2GHz, 512MB DDR3 RAM and Mali 400 GPU for handling device graphics performance. The AllWinner A13 processor is not very high performance processor, and also don't provide support for HDMI output port. So, if you are looking for this device, hoping to connect it to HDTV via HDMI output port, then you will be disappointed to know that there is no HDMI port. Moreover, the 512MB and A13 processor fail to run intensive apps and cause hiccups when running multiple apps simultaneously. But, luckily, the device runs basic apps well including games like Angry Birds.
Touch Screen
The touch screen of this tablet is 9″ multi-touch capacitive having screen resolution of 800×480 pixel. The screen is responsive and good enough to display images crisply.
Storage Space
ZTO N51 has 8GB fixed internal storage space, out of which, approximately 6GB is only available to users, rest of the storage space is taken by OS and other system files. However, the device has a Micro SD card slot, which support Micro SD card of upto 32GB, so you can actually have upto 38GB of usable space after inserting Micro SD card of 32GB.
Apps & Software
The tablet comes preloaded with apps like Play Store, Amazon Appstore, Amazon Kindle, Youtube, Netflix, Skype, MSN, Documents To Go, Facebook, Angry Birds, Talking Tom, Adobe Flash Player, Gmail, Calendar, Clock etc. So, if you are looking for a tablet that comes with Google Play, then this device holds an edge.
Connectivity
For connecting to internet, ZTO N51 provide native support for WiFi or hotspots that use 802.11b/g/n standard. Moreover, there is support for external 3G/WCDMA dongles, which can be connected to this tablet using OTG compatible mini USB port. Even USB keyboards, USB mouse, USB flash drive, and USB card reader can also be attached to this tablet. But, unfortunately there is no Bluetooth connectivity option available on this device.
Video Chat & Web Browsing
The front facing camera of ZTO N51 is only 0.3MP which is not very great. The quality is poor which is not surprising for a low resolution camera, but, if your sole purpose of having a camera on this device is video chatting, then this tab does that well by allowing you to do video calls via Skype.
The addition of Flash 11.1 support allows to watch videos on YouTube and the stock web browser also loads webpages nicely. The WiFi connectivity is also good. So, overall web browsing experience on this device is pretty much descent, nothing more can be expected from a low budget tablet.